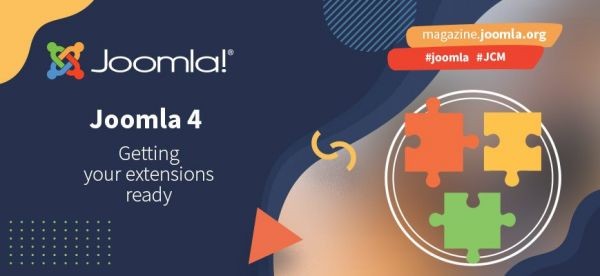 The release of Joomla 4 Beta is getting closer. Reaching this milestone is a crucial moment in the development roadmap of a product, and it means that the stable version is almost there. However, there is still plenty of work to do.
One key feature of Joomla is its extensibility, with thousands of third-party extensions and templates allowing further customization to meet specific needs. This new version of Joomla is a major version, which implies a more significant change in the compatibility of extensions.
To hear first-hand an extension developer approach, we talked with Geraint Edwards, YourSites lead developer.
First of all, we are very grateful for giving us your time in answering these questions.
What will happen with the extensions when J4 is released? Will they be compatible or will the developers have to provide complete new versions?
It is likely that most extensions will need to be updated to varying degrees to make them compatible with Joomla 4. For many 'straightforward' extensions this isn't a particularly difficult exercise and, from my experience, it's feasible to make a single version of an extension compatible with both Joomla 3.9 and Joomla 4.0. Joomla 3.0 has flagged many classes, methods and functions as deprecated and the suggested replacements often work in Joomla 3 and 4 - so the need to version-specific code is limited.