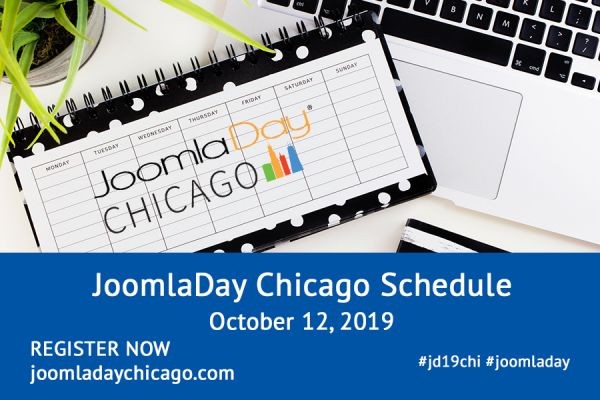 The 2019 JoomlaDay Chicago schedule is now live on our site. We have some fantastic sessions to help you build a better Joomla! site. The day includes informational sessions, Panel Discussion with our speakers, exam review sessions, and the Joomla Certification Exam.
There is one spot remaining. We are working to fill it in the next few weeks. Got ideas? Let us know.
Our speakers bring varied experiences and we appreciate them giving of their time to share them with us and all of you. The topics are for beginners and beyond. The only requirement for you to attend is an interest in learning more about Joomla!
The day begins with welcome address from SD Williams and Keynote Address by Jason Nickerson a long-time Joomla Community member. Jason will also discuss how to Optimize Everything on your site later in the day.
For many, building Joomla sites is not a hobby but a business, Joe Sonne, a long-time Joomla Community member, will share insights and tips on Building a Successful Joomla Based Business.
Copyright
© JoomlaDay Chicago